by No Ordinary Homestead | Jan 19, 2022 | Americas, Money, Technology, Travel, Videos | 0 Comments
The world is in a bit of an in-between state these days. Covid variants keep coming and are only getting more infectious, leading many to still want the option of working from home. There's also the fact that working from home has been proven to be more efficient for...
Search Here
ABOUT NOH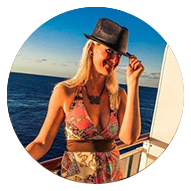 Welcome to my digital homestead. Even when all other things change, this remains constant.
I'm Tiffany and I'd like to welcome you to No Ordinary Homestead. I'm looking forward to introducing you to my family and our adventures in life.
Click here if this is your first visit to the blog
Learn More
AS SEEN IN