As a marketing agency owner, I know what it takes to run a successful agency. And sometimes, that involves traveling to far off places, which is not only fun but also very exciting.
My company Arma Communications has operations in multiple countries, including the India and the Philippines. I travel quite frequently in my line of work, and the Philippines is one of the most beautiful and intriguing places in the entire world. This island group has it all: wonderful climate, paradise beaches, and incredible cuisine. I had the pleasure of recently visiting the Philippines, and I am always amazed at its beauty and the people's hospitality.
Did you know that the Philippines is one of the largest island groups in the world with 7,107 islands? There is literally something for everyone in this stunning country. There is nothing like walking on the gorgeous white sand beaches, or diving and surfing in the crystal blue waters. Plus, Filipinos are some of the warmest, most welcoming people around.
My Favorite Places to Visit in the Philippines
With over 7,100 islands to choose from, it can be tough to narrow down where you should start. So here are a few cities in the Philippines I recommend visiting so you can experience the best the country has to offer:
Cebu
Known as the "Queen City of the South" on Cebu Island, Cebu City is one of the most popular tourist destinations. It also has the busiest sea port and the second largest air hub in the Philippines. If you like to party at night, Cebu has a lively party scene. There are plenty of bars, nightclubs, and comedy clubs in the city. Shopping is also a favorite pastime here – there are many shopping malls. The biggest mall in Cebu City is SM City Cebu, a four-level shopping mall with a huge department store, supermarket, movie theater and over 200 shops and restaurants. If you're into scuba diving, there are lots of great diving places.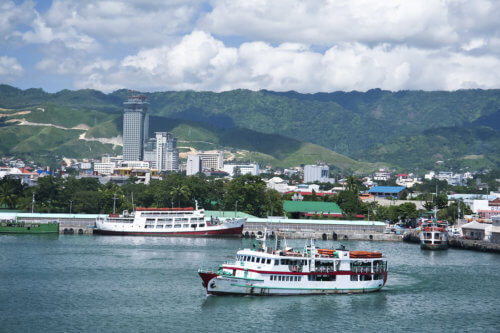 Davao
Davao is a coastal commercial center near 2,954m-high Mount Apo, the Philippines' highest peak. Perfect for an epic vacation, Davao offers a host of natural attractions and incredible landscapes. Tourists flock to this location to enjoy the many activities the area offers. Visiting Davao would not be complete without eating some durians! If you've never heard of the durian, you should know that it is an incredibly stinky spiky fruit that grows in abundance on Mindanao. There are a multitude of desserts that are made from this pungent fruit. Be sure to take some home with you!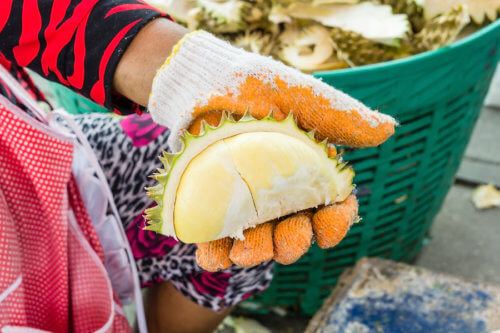 Palawan
Palawan, in western Philippines, is the largest island in the Palawan Province. Puerto Princesa, its capital, is known for the biodiverse Puerto Princesa Subterranean River National Park, where boats travel through a vast network of caves, running completely underground! Off the east coast, Honda Bay's islands off the east coast offer lots of resorts to visit and enjoy. And if you are a diver or sea life lover, journey farther out in the Sulu Sea, where you'll find enormous Tubbataha Reefs Natural Park which is full of amazing sights and marine wildlife.
Manila
The city of Manila is bustling and offers a multicultural heritage. It is distributed into 16 territorial districts, and each district is distinguished in its history, culture and cuisine. The tropical climate doesn't vary that much during the year, and there is humidity year-round. Manila boasts a fabulous nightlife and one of the largest Chinatowns in the world, where you can find exotic Chinese goods.
I love traveling to the Philippines, and I highly recommend that you experience this country at least once in your lifetime. If you're planning to visit the Philippines, you can rely on the experts at Philippines Travel Packages to help you find the best hotels and tours available. Their innovative model allows you to create and plan your own customized trip. They'll be with you every step of the way to ensure you have the dream vacation you deserve!
0