With the development of modern technologies, more and more people began to switch to the online format of work. This format attracts people with its freedom and the opportunity to work for pleasure. Freelancing provides workers with a wide variety of creative jobs. So let's figure out what are these professions in which you will both work for pleasure and earn good money.
Why Should You Work as a Freelancer?
It's no secret that the world is inevitably changing. Modern working conditions are developing in such a way that the market needs professions that literally did not even exist a couple of decades ago. More and more companies are switching to a remote work format, not only because of security but also in order to increase the comfort of the conditions in which employees will work. Therefore, outsourcing has become an integral part of the modern labor market. You can find a large number of projects in a variety of areas on special freelance websites, where well-known companies often advertise vacancies in current projects. Therefore, if you have long wanted to try yourself as a freelancer, then what are you waiting for? Your dream job is already waiting for you.
Taken from: https://unsplash.com/photos/7g5gW-j62E8
What Are The Most Demanded Freelance Jobs Nowadays?
To answer this question, just look at the device from which you are reading this article. Most likely you do this either from your phone or from your computer. You've probably guessed what this is about. Most freelance jobs are focused specifically on the field of information technology. Now more than ever the demand for specialists in this field is growing and rest assured that this trend will continue for many years to come. So what are the most popular specialties of our time?
Freelance Writer
This profession is a great opportunity for people who are just starting their online career. It is perfect for university students and graduates. You can easily find projects for junior copywriters and more complex tasks if you are more experienced. What is most interesting is that most writing and copywriting projects work remotely and the payment for your services will pleasantly surprise you. In addition, it is an interesting and creative job that will help you maintain a balance and have time for other areas of your life.
Designer
If you are interested in graphic design then you will be very surprised by the number of offers that will be presented on the net. Design is just an incredibly large field of opportunities if you want to realize it in a creative profession. For example, you can create web designs, go into the field of computer games, or even create interiors for flats. You just have to decide which of the directions you like and start working towards the goal. And after a while, working on your computer from any corner of the world, you will understand that it was worth it.
Marketer
The profession of a marketer is in great demand and this is not surprising, because, in fact, every product needs digital marketing. This profession is ideal for people who have a good imagination and who want to use their creativity to create new promotion methods for products. Unfortunately, the market now lacks good specialists, therefore, employers are willing to raise the average salary for such positions, but only for experienced specialists. This job will require you to have good competence, as well as solid analytical and creative skills. But in return for all this, you will get an incredibly interesting job with good salaries and opportunities to climb the career ladder.
Tutor
Working as a tutor gives you many benefits. First, you control your working hours and your schedule. Secondly, you can independently determine the level of your earnings and not depend on salary payments. You will be able to deepen your knowledge in the field with which you will conduct classes and of course you can improve your communication skills while working with all your students. And even if you do not have time to give a lesson, you can record your lecture and presentation using a free screen recorder with no watermark. All these advantages are complemented by the fact that you will be your own boss and no one can control you except yourself.
Social Media Specialist
Social networks have become an integral part of our life in the last couple of years. Most companies are already actively using social media to grow their businesses. To do this, they actively involve external specialists and they do it with the help of freelance sites. In such a position, the fate of your company's product will depend on you, because you will be the one who will promote the product on social networks. Such work opens up many opportunities for you, but employers will still demand from you complete dedication, despite the fact that this is a remote job.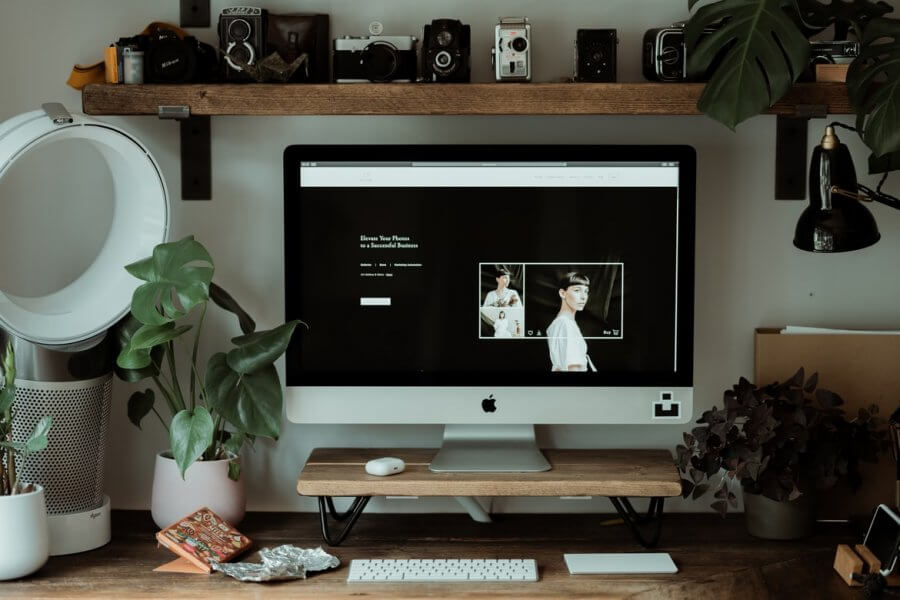 Taken from: https://unsplash.com/photos/Lc3pOmIEMY4
Top Tips for Getting a Freelance Job
People who have never been involved with freelance may think that everything is easier here than in a regular job. But this is not entirely true, you will still need to go through interviews and create resumes, so here are some tips that will come in handy for you.
Create a Professional Resume
Your resume is the first thing your future employer faces. The entire recruiting process will depend on the impression from your representation. Therefore, you must approach this matter as responsibly as possible. Describe your strengths, add your work experience, and to make your resume look professional, you can use special resume templates. Create it in such a way that the recruiter does not even have doubts that you are the person they were looking for.
Learn New Tools
It doesn't matter what field you work in, because this applies to absolutely all freelance professions. You should always be aware of all the news in your field of work. If a new useful software comes out you should be the first to know about it and start studying immediately. This will really help you in our time because one of the main soft skills in the modern world is adaptability.
Conclusion
Freelancing opens up completely new opportunities for you. Working in such a way, you will not only receive a decent remuneration but also work in top companies on interesting projects. This trend has been increasing in recent years and there is no reason to expect a decrease in the demand for freelancers. Therefore, if you want to change your life for the better and enjoy every day with your new creative profession, then freelance is the right way.