Keeping hair happy and tamed can be a challenge for anyone. But when you're dealing with kids and their sometimes very unmanageable manes, it's especially helpful to have solutions that will reduce the tears and whining that erupts when it comes time to brush hair!
I have a natural wave to my hair, and have been known to kink it up to make it look really curly. But most of the time I brush it straight to just become long, straight, flat hair. Mackenzie's hair is very straight and down past her shoulders but with very little curl or kink to it. When I was growing up, I remember my mom regularly asking me if a cow had been sucking on my head at night because it would get all sorts of tangles…and Mackenzie with her fine, straight hair absolutely has the same plight.
Several months ago, SoCozy reached out to me and asked if we'd be willing to try their salon-quality haircare products developed just for kids. I have to admit I was a bit apprehensive because I shy away from many froo-froo kid's products that are all hype. But after using them for a few months now, I'm glad to see that there is no hype at all when it comes to SoCozy.
Mackenzie's hair is soft and manageable for days after shampooing and conditioning with their products, and can even be tamed again after we've been out on the boat or swimming at the beach without a full rinse. I really love the healthy feeling that even my color-treated hair achieves after using these SoCozy products. Even with Florida's humidity, heat, sunshine, saltwater and more, these Boing products restored our hair to a perfect soft, clean, fresh-smelling place every time…so you never have to worry about someone getting a face full of your hair and recoiling from a strange smell ever again.
About The Boing Curl Product Collection
The Boing Collection features three great products: Shampoo, Conditioner and Gel-Cream.
Boing Curl Shampoo is a gentle cleansing formula which removes dirt and buildup from hair while reinforcing and preserving the natural moisture balance of you or your child's curls.
Boing Curl Conditioner softens and moisturizes even the driest, most unruly curls which is special ultra-hydrating formula that won't weigh curls down. It also helps to easily detangle hair, preventing breakage and frizzing.
Boing Curl Gel-Cream not only moisturizes and smoothes to create soft, touchable curls but has typical holding properties of regular gel products. Super lightweight to prevent crunch and stick, with no greasy, goopy mess.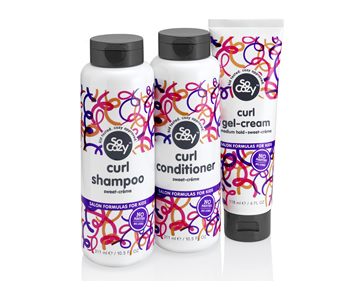 What I Liked About Boing Products
Leaves hair soft, full, smelling good and easy to manage
Great size for kid's hands at 10.5 ounces – easy to grab, open and use
Nice smell that doesn't overpower you or smell overly kid-like
Available online and in local stores like Target
High quality ingredients and no Parabans, Sulfates, Phthalates, Synthetic Color, Propylene Glycol, Formaledehyde, Gluten, Wheat or Nuts!
Learn More About SoCozy
The entire line of salon-quality formulas was developed by Cozy Friedman, who revolutionized the haircare for kids market back in the early 1990's, after she opened Cozy's Cuts For Kids in New York City. It was the first salon opened focusing specifically on kids and kids' haircuts, which we all know can vary widely from adult cuts. After many successful years at the salon, customers began asking for their own line of kid-friendly salon-quality hair care products, and SoCozy haircare was born, with the same high standards and "no nasties — ever" promise, ensuring your peace of mind.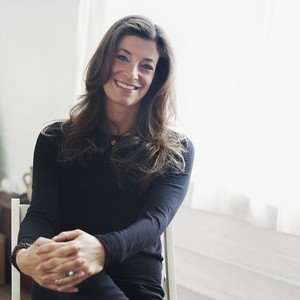 Need products for regular hair, to style or even to battle lice? SoCozy has you covered. Learn more on their website www.socozy.com where you can also order all their products, with free shipping for all US residents!
2