Hello and welcome!
Thanks for stopping by No Ordinary Homestead. I'm so thrilled to have you here! I hope you have a few moments to spare so that you can stop and look around a bit.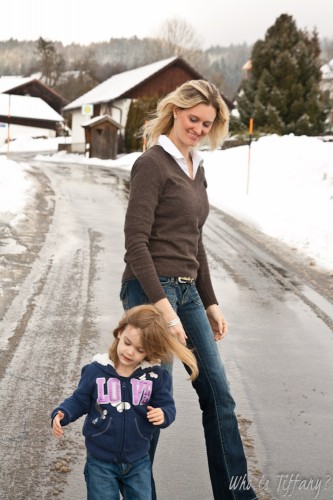 But first, let me tell you a little bit about myself. I'm Tiffany, a mom to an awesome little girl, a 125-pound Newfoundland and a psychotic cats. I'm also the wife of an incredible man who is not only my soul mate but also my best friend. Originally from Texas, my husband and I met during college in Miami (Go 'Canes!) and decided to move to Germany. What we thought would be a 2 year adventure became a 12 year excursion. Until 2013 when we decided to high tail it back to Southwest Florida where we are all now happily thriving.
We've had an amazing 14 years together, following our entrepreneurial dreams and striving to live a life more balanced and natural than many of our friends. One of my passions is teaching others how to get more from life and live the life they love. And just helping them to follow their passions and live a life they only dreamed about.
Before you go, I'd love to share a few posts with you. First, a few about decluttering and organizing your life, a topic I have become so devoted to lately that I even wrote a whole course about it.
And if you are looking for more ways to find balance in your life as you juggle career, family, home and more, I hope you'll take a few minutes to check out some of my recent posts about how I manage to run four business, raise my 4-year-old, support my husband, take care of our pets, and keep our household running smoothly!
I would love to get to know you better and hope you'll sign up for the No Ordinary Homestead mailing list below. It only takes a minute but you'll get lots of free tips from me in return!
I looking forward to hearing from you soon!
P.S. You can read more about me on my About Page, or look me up on Facebook, G+, Twitter, Pinterest or Instagram!